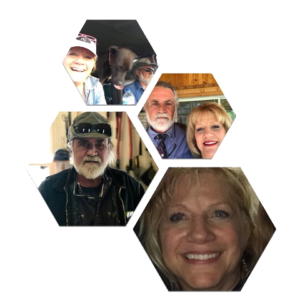 Are you a homeowner? Are you considering being a homeowner? Yes, I know, everyone has told you that you should buy a home because it's a good investment, and it's better than paying rent into someone else's investment. Here's the $150,000.00 question. Do you actually know all the things you need to know about owning and maintaining a home?
I am married to a mechanical genius. Seriously. My husband, Skip, can literally fix anything. He's a plumber, electrician, carpenter, designer, deviser, originator and inventor all rolled into one. He has a gift. He can look at a house, a building or any structure and tell you what's wrong with it and why.
He takes care of everything around our house and I let him. My gifts lie in different areas, so we make a good team. But one day, I started thinking that if anything should happen to him, I would be in a world of hurt. So, I decided I should find out all the things I need to know about maintaining our home.
There are basics that everyone should know, right? I was talking to my massage therapist a couple of weeks ago and she told me that several years before, when she was a single mom trying to maintain her home, Skip told her she should empty her water heater at least once a year. I couldn't believe it. I didn't know that! Did you know that? That's what I'm saying. There are so many things I don't know about home maintenance, it's scary.
I started thinking that if I didn't know what I needed to know to maintain a home, there are probably a lot of other people out there who don't know all they need to know to properly maintain their home.
To be clear, for the time being, this will not be a how-to/fix-it blog. This is a blog that will advise homeowners on what you need to know to maintain your home. I will educate you about what to look for when buying a home. I will write about foundations, roofs, windows, doors, floors, gutters…you get the picture. Do you know how to find the best contractor/handyman to work on your home? Do you know what's important to know if you're considering an addition? I'll write about them and more.
I know everyone is busy, so I will try to make this fun and interesting and easy to follow. In addition to writing, I help my husband run two small construction companies and manage four rental properties. I used to work part-time at an Apple store—-yes, Apple, Inc, the company that makes the iPhone, iPad, MacBooks, iMacs, etc.  Needless to say, I am a big fan of Apple products, which I will shamelessly promote while writing my blog.
If you're like me, you don't have hours of time to learn about everything you want to learn. When I do take the time to read and learn, if I run across a long article/essay, I skim it. I look for the bullet points or numbers or anything that will get me the actual information that I'm there to learn. You may be skimming this blog. It's cool. I get it. I will do my best to get right to the point, make a list, keep it interesting, informative and fun.